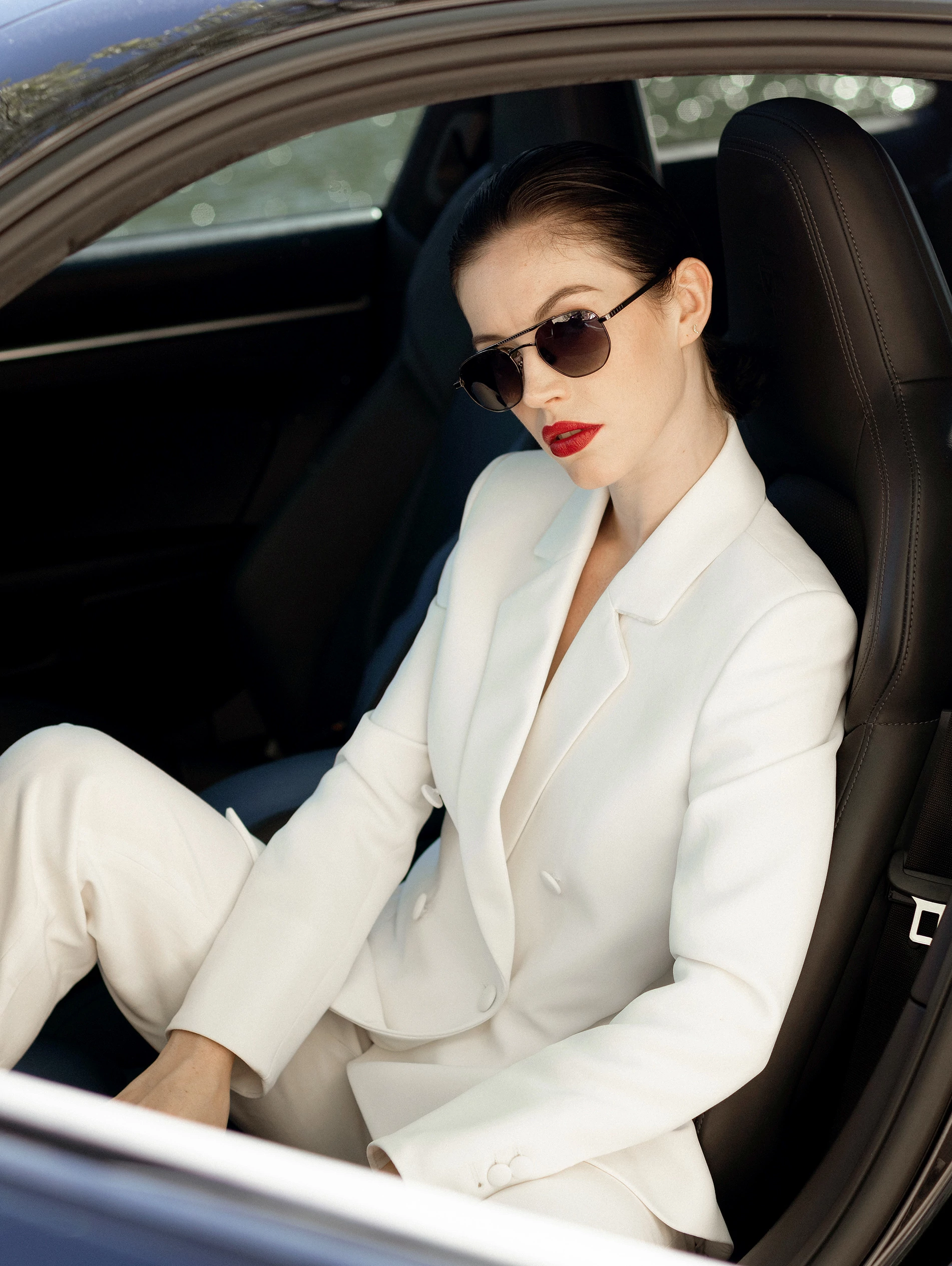 The Brand
IRON Paris, is an eyewear brand born in the heart of the Parisian capital in November 2015. The name of course refers to the Iron Lady, our beloved world-renowned Eiffel Tower which owes its longevity to its skilfully studied structure.

The brand was born in a troubled and difficult period at the end of 2015, it is inspired by these remarkable values. Undoubtedly, everything is a matter of perspective and FORCE too.

From chaos are born resilience and Beauty. From duality sometimes arises harmony. And passionately assembled lines can inspire a new Vision. IRON Paris has this skillful alchemy.
Portrait of the creator
Cédric Achache is passionate about drawing from an early age, he is inspired by Japanese culture and these famous mangas! Growing up he is passionate about Fashion and creation, always on the lookout for the latest trends. He spent a large part of his childhood in the Parisian showrooms of the most prestigious ready-to-wear brands, parents who were fashion professionals.

This valuable knowledge raises in them the culture of luxury.

His passion and creativity will find their output in eyewear. Much more than an accessory, glasses help assert your personal style and follow the current trends. They are now an object of desire which can help compliment your facial features and complete your looks. It is with this state of mind that the three associates continue to develop and evolve. For more than 10 years, he learns, observes and acquires all the necessary know-how, because their ultimate dream is to create their own eyewear claim.

2015 is the hour of production and the collection is taking shape. Her creations, which blur the boundaries between feminine and masculine, combine modernity and vintage culture. This designer with eclectic influences says: "Paris, its architecture, my childhood, fashion, travel, great legends: everything inspires me. " To create this collection he took the time, did research, sketches, surrounded himself with renowned Parisian designers: "I wanted to build my own universe, according to my vision of things, with shapes, colors and details precise ".

Results? Frames with character, cut with precision, designed to sublimate the curves of each face. Timeless, chic models tinted with a highly desirable vintage character.

This "IRON Man" has no intention of stopping there, and the brand is adding new models season after season.
IRON Paris, a vintage DNA
On the program, glasses with pure lines, carried by the influence of the 50s. From pantos to clubmaster, from oval to square, IRON plays with shapes and reinterprets cult models.
These exclusive pieces sublimate the look and impose a style that flirts with fashion. Beautiful and functional, these glasses focus on the essentials, satisfying both fashion enthusiasts and the most discreet. They assert themselves in the detail, are revealed by the choice of materials and impose themselves by the accuracy of the forms.
The collection is made up of optical and sunglasses frames, for Men and Women, and a 24-carat gold-plated capsule collection.
Vintage influence and modern bias collide brilliantly to give birth to elegant frames. Definitely irresistible!
Nos collections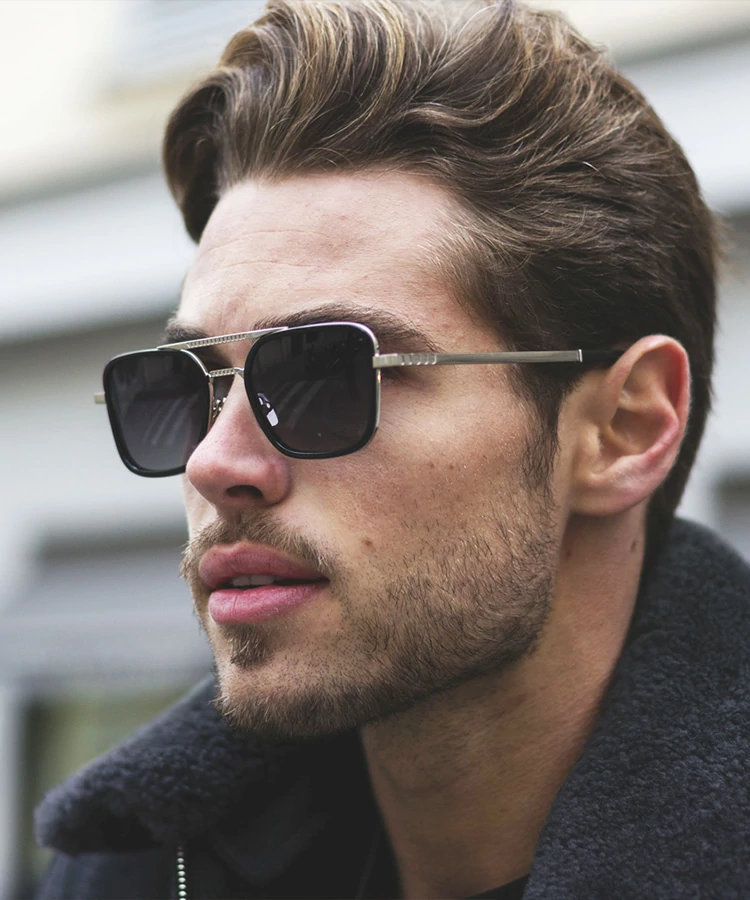 Urban Collection
Our collection is inspired by the unique atmosphere and energy of the city of Paris to create high quality frames that reflect the contemporary urban style.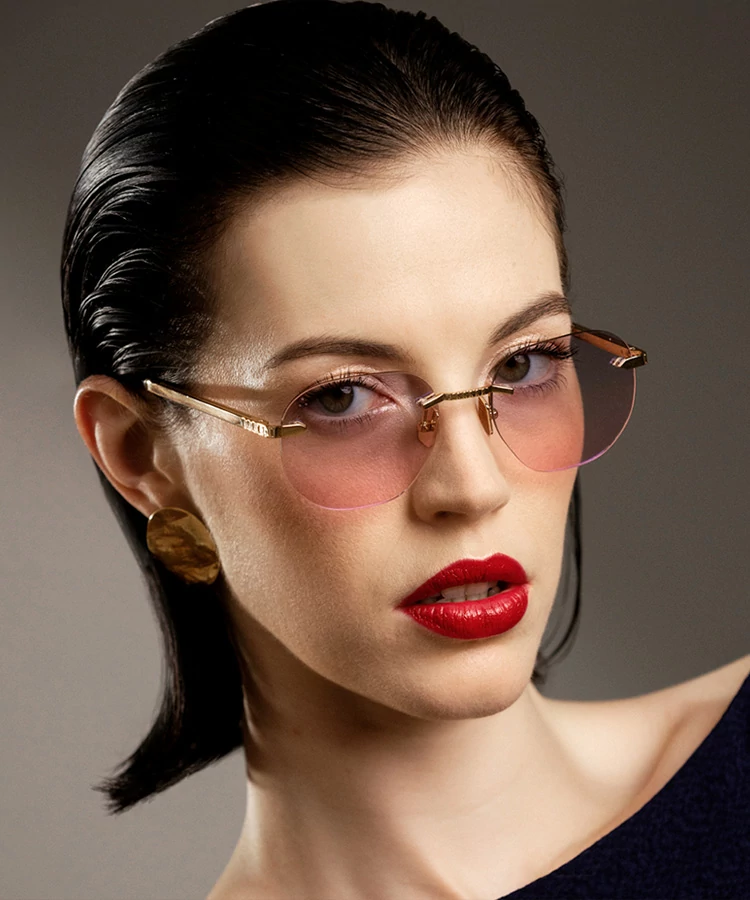 Ultimate Rimless Collection
The collection was created for people who are looking for elegant and discreet eyewear with a minimalist and modern design.